The Open
The Open Championship or simply The Open (often referred to as the British Open outside the UK), is the oldest of the four major championships in professional golf. It is the only "major" held outside the USA and is administered by The R&A, which is the governing body of golf outside the USA and Mexico. The Open is played on the weekend of the third Friday in July. It is the third major to take place each year, following The Masters and the U.S. Open, but before the PGA Championship.
The event takes place every year on one of nine historic links courses in Scotland or England (it has been held once in Northern Ireland, but Royal Portrush is no longer on the rota, or "rotation"). In 2010, The Open prize fund was £4.55 million, with £750,000 going to the winner. Uniquely among the four major championships, the Open features a four-hole playoff for all golfers tied at the end of regulation, with the playoff continuing into sudden death holes if players remain tied after four holes.
From 1860-70, The Open Championship was organized by and played at Prestwick Golf Club. Since it was revived in 1872 after a lapse of one year, it has always been played at a number of courses in rotation. Initially there were three courses in the rotation, namely Prestwick, St Andrews, and Musselburgh. In 1893 Royal St George's and Royal Liverpool Golf Club were invited to join the rotation. Since then a handful of further clubs have been added, and a few have been dropped. The common factor in the venues for The Open is that they have always been links courses. In more recent times the rotation has generally followed the pattern of being played in Scotland and England alternately. The general interruption to this pattern is the Old Course at St Andrews, which hosts the event every five years or so. There is, however, no strict rule and the host is appointed by the R&A around five years in advance.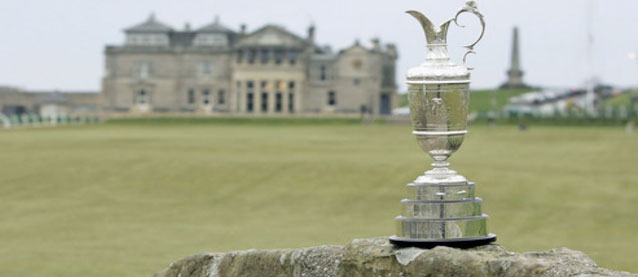 Tour Highlights

7 rounds at the world's finest courses
5 Courses in World Top 100
3 current or past Open venues
Days 3 and 4 of British Open
11 nights in top quality accommodation
1 Happy Hour, 1 Group Dinner & 2 Lunches
All ground transport & transfers in luxury coach