The Hotels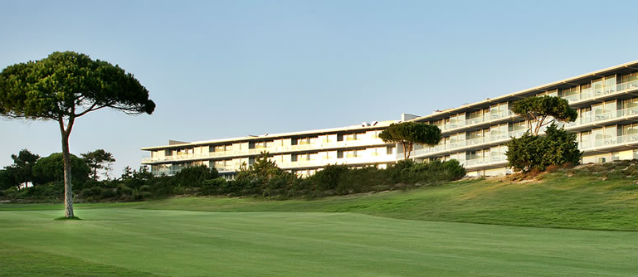 The Oitavos, Cascais, Portugal
Inspired by the timeless beauty of the Atlantic coast, The Oitavos seeks to embrace rather than compete with nature. Its bold design, sleek lines and elegantly simple interiors focus attention outwards – on the historical and natural elements of the surrounding landscape and the drama and romance of the Ocean. The blue of the sea and sky combine with the yellows and greens of the wild flowers and trees to touch your senses, while contemporary sculpture and paintings by Portuguese artists provide an extra flavour.
The Oitavos has 142 guest rooms all of which have a private balcony with views of the ocean or golf course. There are 16 suites which are all large and spacious, and have an area of at least 64 square metres. In addition the hotel offers unique and innovative restaurants and bars, Spa & Fitness Centre, Balneotherapy area - heated sea water interior swimming pool, jacuzzi, sauna and turkish bath & an outdoor seawater swimming pool.
Dona Filipa & San Lorenzo Golf Resort
Magnificently located overlooking the Atlantic Ocean, Dona Filipa & San Lorenzo Golf Resort welcomes guests of all ages with a touch of glamour combined with an essence of true quality. The Hotel offers 154 rooms and suites uniquely complimented by professional staff that value the true notion of personalised service. All great hotels have character, if not individual personalities and Dona Filipa & San Lorenzo Golf Resort is no exception...
Dona Filipa & San Lorenzo Golf Resort welcomes you into a world of effortless elegance and style - a blend of traditional Portuguese charm enhanced by all the luxuries of modern life. There is unquestionably nowhere better to relax after a day on the San Lorenzo Golf Course. Dona Filipa & San Lorenzo Golf Resort offers a truly unique experience in every one of its stylish guest rooms and suites. Warm terracotta tones in addition to the spacious areas create an inviting ambience for you to experience and take pleasure in. Many loyal clients return year after year to experience this exclusive atmosphere.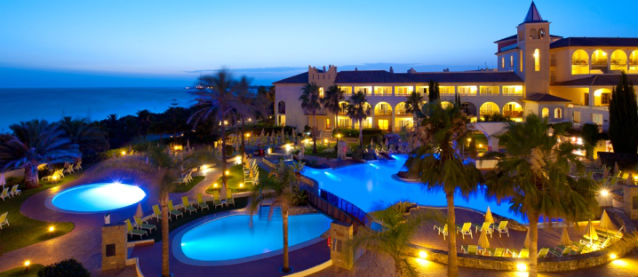 Hotel Fuerta, Marbella
Located on the Costa del Sol, the Hotel Fuerte, Marbella promises you amazing weather as well as friendly service. The double rooms come with stunning sea views and all the modern amenities that you have come to expect on your travels. Air-conditioning, satellite television, wireless internet and a minibar await. Onsite, you will find two swimming pools & a host of live entertainment. There are also plenty of restaurants where you can wine and dine in style. Finally, there are spa facilities and a sport club so that you can stay active and rejuvenate yourself, making the best out of your holiday in this sunny location.
The hotel itself is situated right on the beach so that you can go take a dip whenever you feel like it. Those who prefer shopping and sightseeing can take a short five minute walk into town where they will find plenty of shops and other attractions on offer. If you wish to take a break, the hotel is also surrounded by 4,000 square metres of lush gardens in which you can take a stroll and unwind.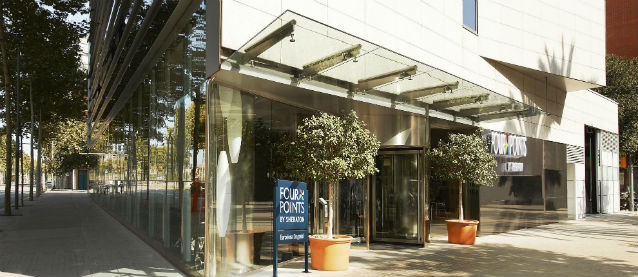 Sheraton 4 Points Barcelona
Strategically located on the Avinguda Diagonal in Barcelona's cool new 22@ district, the hotel is close to the beach and just steps from great local shopping, sports facilities and museums as well as one of Barcelona's most important convention centres. Easily accessible and well connected with the rest of the city by train or bus you can also walk to Gaudi's famous Sagrada Familia cathedral, the Agbar tower any many other city hot spots.
Relax and enjoy La Avenida restaurant, El Rincon bar, lounge and outside terrace to enjoy the great weather of Barcelona. Nothing ever tasted better than a fresh draft beer from the Best Brews program. All rooms feature Four Points by Sheraton Four Comfort Bed, large desk area, flat screen TV, daily bottled water and free WIFI.