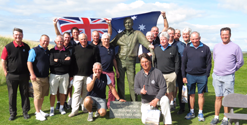 Greg, I would like to thank you for organising what was the greatest golfing experience of my life. The organisation, choice of courses, level of accommodation and logical progression around Ireland was top notch.
Rick Wakeham (Victoria GC)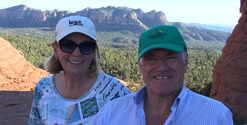 Dick Friend & Julie Hayes
G'day Greg, it's a tough job to narrow down the top things to three, but…
1) Global Golf's info & access to such diverse courses, most particularly to Cascata & Shadow Creek
2) Great organisation based on your experience. For example: early starts to avoid heat; maximum golf time while sufficient time for local tourism highlights
3) Fairmont Princess Resort at Scottsdale was a great choice
Thank you for organising a wonderful trip. Cheers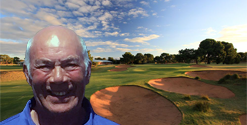 Tony Hughes
(Warragul GC)
"Hi Heath, I certainly enjoyed my first WCC tour. Kooyonga, our first course was great. Prior to our game we had a wonderful lunch as well as cheese platters afterwards. The Grange East and West were wonderful to play and Royal Adelaide a sensational challenge, especially in the 35 degree heat. Adelaide Cup day was lots of fun. The Stamford Grand in Glenelg is well appointed, located on the beach and within easy distance of the courses and the city.
I was most envious to discover you went to New Zealand last year before I joined the club. Nevertheless, the Adelaide Tour was wonderful - excellent courses, venues and program. I can't wait to see what is planned for next year and hope that many more members also join the tour."

"Dear Biv, The courses were all great...The Hills is clearly the pick of them. There is no need to say anything else about it. The course profile speaks for itself. It was in magnificent condition. I personally found Jacks Point very difficult off the Blues. But the views are worth the occasional fight with the elements of wind. Milbrook is very polished, as expected. Arrowtown is quirky and fun. Cromwell was a pleasant track and both these latter, slightly lesser, courses were enjoyed by us all.
It was a wonderful week. I knew previously only two other members of the Group but it was a great set of blokes, and by the end of the week we were all good mates. We all enjoyed the trip immensely. Thank you for organising us so well."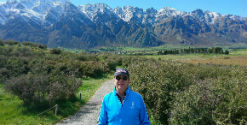 Ross Schweitzer
(Mornington GC)
"Dear Biviana,Your Company offered great flexibility in arrangements and Mr David Fazakerley of Flight Centre South Yarra for his part is to be commended in full measure too. Lunch at the Winery was a big hit [no pun]. The mid – week break prevented 'Death by Golf'. Global Golf truly is a professional and personal Organisation. The 'fingerprints' of your care and attention were to be found on every aspect of our tour. I could see Michael Faraone gradually relaxing after Day 1. One would have to be angry at the world not to have enjoyed our trip. This 'team' of a professional, specialist Company like yours, our Pro Michael and the help of David at Flight Centre made the whole venture a joy."

Albert Oliver
(Commonwealth GC)
"Hi Greg, it was a great trip, although I would like to do it all over again knowing what we have learned about all the courses on this one! The trip and the organising was effortless from our point of view, the courses were fantastic and the people travelling together were spot on. I had a ball and I am sure everyone else did. I would like to thank you and your staff for putting together a wonderful, unforgettable, enjoyable experience. Thank you. Kindest regards"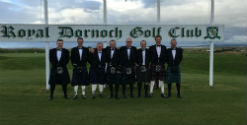 James Orchard
(Royal Adelaide GC) 2016
"Hi Greg, The trip was fantastic. Every time we do it I think we've improved it. This one was longer but well punctuated by great dinners and a tour and some downtime on the bus. The golf itself was pretty much faultless. We probably tested ourselves too much by playing off the wrong tees at Trump Aberdeen. The Muirfield experience was also very tough as their June had much rain so the rough made the course unplayable other than on the fairway. Cruden Bay, Brora and Nairn were all magnificent and as expected Royal Aberdeen and Royal Dornoch brilliant also....we knew Nth Berwick and Gullane were great. The private dinner on the last night was a magical end to the trip and a great idea. Thanks again for all your work and support while we were away. Look forward to England in a few years!"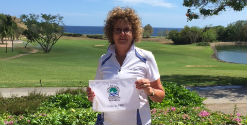 Libby McCann
(Kingston Heath GC)
"Rae and I would like to thank you for all the organisation you put into our "Pine to Palms" golf tour this year - it was absolutely amazing. There were so many highlights - from amazing golf at Pinehurst and staying at the lovely Carolina to Augusta and The Masters - well what can one say, this is an absolute must on the bucket list for a golfer. On to Florida and Sawgrass, what an amazing golf course and so exciting to have a par on the 17th, it was nerve wracking standing on that tee! And finally to the Dominican Republic. We just loved Casa de Campo and wow... Punta Espada, what a course and I had the most amazing caddy, Angelo, he was brilliant, along with the view of course..
But, of course, the highlight was my Hole in One on the 5th hole at the Teeth of the Dog.
So, many thanks for all the hard work put into our trip, now the 3rd one we have done with you - it all worked brilliantly and we thought the mix of members was great. I know how much work goes into organising these events and everything worked terrifically. All the best"

Michael Betts
(Barwon Heads GC)
"I have had the most wonderful trip thanks to your company and of course Ashley. I have been an avid watcher of the Masters on TV for many years but now understanding the topography of the course I can't wait to see it next year. My highlights were:
The Masters experience and the way you are not ripped off on course.
Everything about Bandon was great
Pebble Beach is a superb golfing experience, just a natural wonder.
Thanks again for all your work"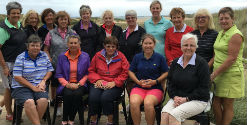 Elva Maroney
(Yering Meadows GC)
"The Barnbougle trip was wonderful, thank you for making the arrangements for us. The accommodation, food, service and golf course was excellent and as I said to Jas, Barnbougle would be hard to beat. I must admit I am totally exhausted, 3 consecutive days of golf, especially at Barnbougle but what a wonderful course, it is a beauty!! Jas was terrific and hopefully we can do it all over again one day.Thanks again"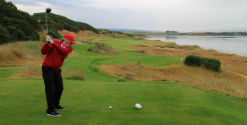 Brian Chenu
(Yarra Yarra GC)
"Hi Greg, I am just back from Yarra Yarra's 2015 "Classic Irish Links Tour!". Please be assured that if anyone ever requires confirmation of the quality and professionalism of Global Golf tours, please ask them to phone me for a glowing reference.
Obviously the courses were great & the tour was organised professionally. However, just wait until you meet Jimmy O'Leary , our wonderful driver for 2 weeks in Ireland. He is the best thing that added so much enjoyment to your tour - outside of your existing Australian assets. You discovered an original Irish Leprechaun of immense humour and professionalism. Thanks again."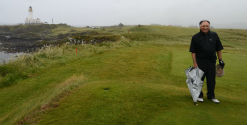 John & Pam MacKenzie
(Kingston Heath GC)
"Another wonderful tour thanks to yourself and Justin. The courses and the accommodation were superb - my favourite was Loch Lomond, but all were excellent. The days we played against Renaissance and Gleneagles were a lot of fun, and it was fascinating to be shown inside the Taylor Made van at the Open. There wasn't really anything that could have been done better. Many thanks again"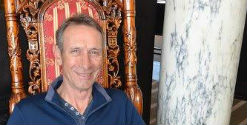 Rob & Christine Acquroff
(Kingston Heath GC)
"Christine and I would like to express to you and Justin just how delighted we feel about our wonderful Scottish golfing sojourn. The program went like clockwork, the accommodation beautiful with not one exception, the golf courses wonderful and way exceeding expectations even if my own dreams of taming these links fell somewhat short of excellent. By the accounts of most locals we unfortunately missed the Scottish summer which lasts 3 days apparently all of them sunny (at times). However we played rain or shine and each day couldn't wait to step foot on the masterpiece that was waiting.
So, Greg, congratulations on such a fine contribution to creating a fantastic holiday for a great group of people lead by the dedicated pro from KH Justin. He was amazing, remained calm at all times and represented the club with all the poise and dignity you'd expect from such a fine young man. Best regards and see you next time"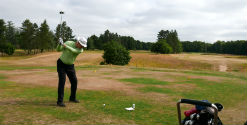 Geoff & Anne Cosgriff
(Victoria GC)
"Thanks for a great "mixed" golf trip to France and England -we very much enjoyed the whole experience. The best aspects were:
Selecting a location like France (not a normal golf location) created a sense of adventure and providing regular lay days gave us all opportunities to enjoy the sites. In particular incorporating the visit to the Australian War memorial and war museum in Albert was a valued experience

Relatively small group made logistics work well and mixing playing groups and dinners gave us all an opportunity to spend time with each person. Paul and Greg were very organised and adapted well to any change in circumstances-we appreciated the effort and co-ordination with luggage storage and transit. Greg did a sensational job with logistics on transit day to UK when tunnel was disrupted"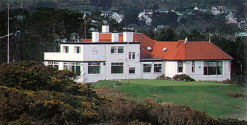 Peter Brownrigg
(Kingston Heath GC)
"Thanks Greg for a great "Classic Links" Tour,
It was a fantastic experience. We took in so much, but surprisingly we all coped exceptionally well and there were no "physical" melt downs as we attacked 12 courses in 14 days. Maybe the Guinness kept our joints lubricated! The courses we played were terrific and challenging. All in all I'm not finding too much to report wrong with our trip, it was fantastic. The golf courses there were absolutely great and we found very nice places to eat. Pleasingly the whole trip went without a hitch which is a credit to your organisational skills. It's quite sad after looking forward to this experience for so long that in the blink of an eye it's now a memory-but a very special one.
Thanks until next time"
Kevin & Liz Halpin
(Victoria GC)
"Greg, Liz & I share the following thoughts about our 2015 French Connection Tour: The organisation was outstanding thanks to you and Paul. The polos and jumpers were great & we loved the high standard buses. The way all the party mixed together was outstanding. Everyone went out of their way to mix with one another and importantly enjoyed each other's company. The French courses in particular were a pleasant surprise with St Germain & Fontainebleau standing out. The presentations with the winners being the hosts the next day was a great idea and gave an insight into the people and was great fun. We enjoyed the group nights at each new location and the final night was great fun (obviously). We thought the WW 1 site visit was very moving and gave us an appreciation of the Great War. We also loved Le Touquet as a town with great feeling and good times."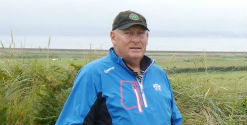 Bob Brice
(The National GC)
"Top line thoughts are that it has been a fantastic trip to Ireland to experience the "Classic Links". One of the highlights for me was to play Old Head in perfect conditions. There are better courses but the scenery and experience was superb. The Bushmills Inn was also a standout. Killen House Hotel - the hospitality was great as was the food. All in all a great experience and a great itinerary. Thanks for efforts in putting it together and making sure it ran smoothly"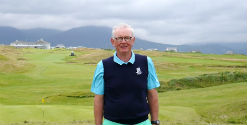 Graeme Willis
(Barwon Heads GC)
"Greg, I just want to say a big thank you arranging such a wonderful trip to Ireland. Such a great selection of courses and with a smaller group, it was easy to come to a different arrangement if needed. Once again, a big thanks.

The best things for me were.

The quality and diversity of the golf courses. The itinerary in the way the courses were arranged and the easy of travelling each day to & from the course and then to the next location. For me it was well arranged and the travelling was not hard work.
Finally the quality of the food was first class at all the accommodation booked."
Ken Baddeley
(Gisborne GC)
"Thanks for a great trip Greg. I was so stoked to have my first hole in one on the 5th at Shadow Creek - my group were so excited, Keith and I raced the cart up to the green to check it out before the others had hit! The whole day was a buzz...first look at Vegas, limo pick up at Bellagio, great hospitality at the immaculate course, great young caddy, who was happy to take photos for us. The memories will live on.

Tim Stone was super with the boys, and the mix worked well with a lot of laughs, plenty of food and drinks each night.

Looking forward to see how Chambers Bay treats the pro's this week."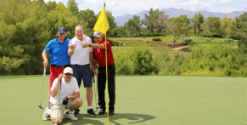 Keith Seabrook
(The National GC)
"Tim & Greg, thanks for the invitation to join your 2015 "West Coast Swing Tour". I only knew one person when I first joined the tour, but by the time it was over, they were all just like my brothers. To see all of us around the table at our wind up dinner, enjoying one another's company on the last night, was wonderful. A great group of guys and a trip I will never forget. My favourite experiences included:

-Our first game at Chambers Bay…. "WOW"
-Playing with Ken Baddeley when he had his "Hole-In-One"
-The wonderful old style club house of the Cal Club and its history - "Magic"
Thanks again!"

Ben Lawrence
(Victoria GC)
"Greg, I had a great time on the Victoria GC tour of the greatest courses on US West Coast. Everything ran like a Swiss watch. Weather was ideal (only five holes of rain overall), the group dynamic was very positive, a wonderful and diverse set of world class courses to play and to your point Paul did an excellent job hosting us. Greg, having never been on a trip like this previously what I can say except it far exceeded my expectations. It was great fun!"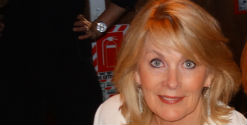 Antoinette Guy
(Yarra Yarra GC)
"I just want to say thanks for providing us with this amazing trip. It was so much fun. Biviana and Craig did a superb job organising everything, especially when things had to be changed at short notice.

All the courses were amazing. The Hills was a real treat. The Arrowtown trolleys were quite something, but I really liked the course. Loved the trip to Amisfield - fab food and wine. The hotel was excellent and I will stay there again.

In conclusion I would like to say that Biviana was tireless in her efforts to keep everyone happy and the trip would not have run so seamlessly had it not been for her exceptional organisational skills. Craig did a very good job and was a great hit with all the group, but Biviana was a star."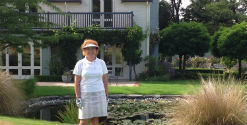 Ina Sampieri
(Royal Melbourne GC)
"This was one of the very best trips I've ever done, so thanks to you and the wonderful Biviana!! There were so many great things - Here is my list of best -

- organisation was incredible

- hotel in great position

- golf courses amazing"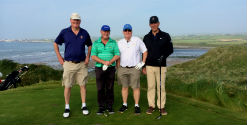 Greg Howe
(Royal Adelaide GC)
"I worked with Greg Gilson over about 18 months to construct a two week tour for a dozen Royal Adelaide Golf Club members of the great links courses of Ireland in September 2014. Whilst neither of us can claim credit for the stunning weather we enjoyed, Greg can rightfully claim credit for his astute advice on our proposed itinerary, and the seamless arrangements of tee bookings, accommodation and the coach travel which all contributed to most wonderful golfing trip one could imagine. We played two rounds at each of Royal Portrush, Royal County Down, Portmarnock, The European Club, Ballybunion and Lahinch, and single rounds at Royal Dublin, Portstewart, Doonbeg and Druids Glen. I would have no hesitation in recommending Global Golf to anyone looking to arrange the trip of a lifetime. We're already in discussions with Greg about a trip to Scotland in a few year's time!" Greg Howe, Director, Howe Jenkin Family Lawyers, Adelaide."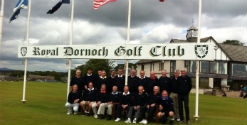 "It's impossible to find just three things which were the best about our 2014 "Scottish Gems" tour - as it was all just great. Your detail planning left nothing open for criticism. What else can I say? The courses were challenging and interesting and all the clubs were enormously welcoming. Paul and Peter did an excellent job of all the daily organisation required to make it work on the ground. Well done for a great piece of organisation."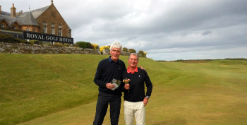 Derek Clayton
(Victoria GC)
"It was a great trip full of positives and no negatives, even the weather was reasonable. You did a great job and I find it difficult (unlike me) to find a fault. That was my fourth trip to St Andrews and until now really have not appreciated it, but this time it was something special and listening to 'Old Tom' at the St Andrews dinner was a great moment. Overall, you came up with a great selection of top courses with my standouts being Royal County Down, Royal Portrush, Royal Dornoch, Castle Stuart, Nairn, Kingsbarns and Muirfield. Taking all things into consideration Kingsbarns is hard to beat!

Hotels were all great and people were friendly everywhere we went. Anyway well done, am now looking forward to the US trip!"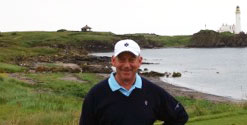 "The organisation of our tour was fantastic, everything was done for us, all we had to do was turn up. We all thoroughly enjoyed the variation across the golf courses as they were unique in their own way. I think this was quite important when playing 14-15 rounds in a relatively short time frame.

I would also like to thank Paul and Peter who did an awful lot on the ground which we are very thankful for. So that is a major plus that made the tour so enjoyable."

"Thank you for the opportunity to comment on our wonderful trip. Christine and I always thought that it would be a great experience, but it surpassed everything we anticipated. Many things stood out for us, but in no particular order, we felt the main features were- Royal Livingstone Hotel, Cape Town, Lukimbi Lodge and its surrounds and animals. Of course I must make mention of the excellent service we received from Julius during his time with us. He is a great ambassador for his country and by extension, Global Golf. Suffice to say that the golf courses we played are all different, all have their own particular challenges and were all enjoyable.

Greg, the format, accommodation, golf and other activities were sensational! Thank you and to Margaret for making such a wonderful trip so exciting."

" Up front let me say that overall the accommodation and facilities were great and the organisation with Paul Wright (from VGC) fantastic. Having Greg Gilson with us was a 'bonus' and between these two gentlemen, things ran seamlessly and with minimum hassle. Great job guys. I would rank my top three courses as Kiawah Island (Ocean Course)*, Pinehurst # 2 and Harbour Town but we had come to be at the Masters. The golf course itself has a 'presence' that everyone with an interest in golf can align with. We went to the practice day (Wednesday) and days 1 & 2 of competition before moving on to Pinehurst on the Saturday. I was a tad sceptical of the practice day, but for me this was in fact the 'best' day. Not huge crowds and I followed Steve Stricker and a young amateur at a nice leisurely pace. I 'walked' the course covering every hole. It helped with vantage points on days 1 & 2 and I felt I was more in the action rather than 'spectating'.

Again the organisation provided by Paul and Global Golf was great. Everything worked for 'us' as punters, and we didn't really hear about the hiccups that I know occurred but were handled well.

*Editor Note: Peter aced #17 on Kiawah's Ocean Course during this tour!"

" What a fantastic trip – with the experience of going to the Masters, being there the year Scotty won, and of course Peter Hart's ace at Kiawah's Ocean Course, it will go down in my memory as one of the highlights of my life. The best things, other than those above, were the camaraderie within the group, the accommodation at Hilton Head and Kiawah Islands, playing the great courses you chose for us and, by no means least, the way in which everything went like clockwork – thanks to the hard work you and Paul put in."
" I recently returned from our incredible tour to South Africa & Zambia. This was a great trip made even better by the quality of Golf Courses and the quality of the accommodation. As good as the golf, hotels, wildlife & scenery were, another highlight was the quality of Greg's planning and the smooth , seamless way things ran – that is an incredible achievement in a place like South Africa! The trip was exceptional value and I have already booked a US Masters trip for 2013 with Global Golf."

"Greg/Andrew/Biv.....I'm writing this note as Kettie and I fly back to Melbourne at the end of our French Connection Golf tour of 2012. My overwhelming first thought is that it was so much more than a great golf trip! From our initial meetings and dinner at Yarra Yarra everything seemed to be planned , booked and arranged with the minimum fuss and bother ....not a beat was missed from the opening evening in Paris, through all check-ins (and outs), tee times to the final drop-off at our hotel in London.

The golf courses (particularly in France) were spectacularly beautiful and extremely challenging. I rated St Germaine number one with Fontainebleau not far behind. Royal St Georges (with lunch and presentation) was also outstanding. Andrew must also be congratulated for his vast knowledge of the courses and he was always on hand to give some helpful advice if we were struggling with our golf game. You both even managed to give us fantastic weather....well done!!

The organisational skills of you both was the major reason why our group bonded so well together whether golfing or on one of our many enjoyable dinners (58 Tour Eiffel restaurant on the Eiffel Tower was stunning). It was certainly the golfing trip of a lifetime with many great and wonderful memories to cherish."

"Hi Greg, We have been back from Augusta for a couple of days. The trip was fantastic and the golf arrangements went like a dream. We got our chairs and soon found out where to place them. On the final day we were right up the front when the gates opened and we placed the chairs in a perfect spot on the 18th. We then watched the field through hole 1, saw Oosty hit his albatross on hole 2 then went to Amen corner - got a seat in the stand and had a couple of beers while the field went through then back to our seats at 18 for the finish - what a day!!!

The SGH team were spot on with transfers, getting badges etc - can't see how it could be any better. The Best Western was exactly as presented and served the purpose very well - clean and comfortable with coffee/tea etc available all the time and of course the golf on TV in the lounge. I agree that the extra cost to upgrade would not be necessary."

"The Global Golf tour surpassed my expectations in all regards - great courses, great accommodation, great company and excellent organisation. I would recommend the company to anyone interested in an international golf tour."

"I was thrilled to be part of Wayne Spruce's 2012 trip to the UK with a group of 20 friendly members from The Lakes in Sydney. It was the trip of a lifetime - playing many of the legendary and historic courses and attending the Open Championship. The organisation was excellent and clearly the result of lots of experience. I had a wonderful time. Thank you Greg & Wayne!"

"Thanks again, Greg, for engineering such a unique golfing experience. The French Connection Tour was the best golfing holiday I have ever been on. The courses were beautiful and varied and I felt absolutely privileged to be able to play on them. Playing two difficult courses (Princes & Royal St Georges) with the help of a local caddy made the experience so much more enjoyable than it might otherwise have been."

"I had a great time on the 2012 French Connection Tour hosted by Andrew Bertram. The golf courses (especially the classic hidden gems in France!) were outstanding. Your great organisation skills make everything easy for all of the participants; all we have to do is turn up on time. You have the contacts, do the research and know the courses and then do a great job of running the trip. Thanks again!"

"The 2012 French Connection Tour was our second trip arranged by Global Golf, and we will be keen to be involved in future. Thoroughly professional, well organised and full of nice surprises. The golf course selection and general golfing experience was outstanding and catered for all levels of golfing skills."
"In July 2012 Global Golf arranged a fantastic golfing experience for our group to the classic links courses of Scotland (including The Old Course at St Andrews!). Over 11 days, we all had a great experience and it was a real holiday not having to worry about when buses were turning up, where they were taking us and what quality of course awaited us. Great hotels in great locality to great golf courses at a very reasonable price….we'll never again bother trying to do this ourselves!"
"The trip was outstanding. I had a ball. The guys were fantastic. Outstanding golf courses for me were Spyglass and Pebble Beach. San Francisco Golf Club was excellent. Hospitality was exceptional at all the clubs. Overall, you and Glenn should be congratulated. The trip was fantastic and I'll never forget it."

"I just arrived back from the Victoria Golf Club tour of Scotland and England and want to take this opportunity to say congratulations on the great job that you did in organising this trip. The golf venues were all superb, the accommodation was spot on and the transport/transfers etc all went without a hitch. With your organising in conjunction with all the work that Peter Stackpole and Paul Wright put into our daily golf events/dinners, it made this an experience of a lifetime with many great memories to reflect on and cherish. Thanks again for the experience.."
"Greg's personal and professional service resulted in the Irish golf holiday of a life time. His advice on courses, accommodation & logistics was perfect and I would recommend his service to anyone contemplating golf in Ireland and the UK. We were pleasantly surprised at the package cost Greg provided for us. We had explored a number of other options and his price was highly competitive."
"Our trip to Scotland exceeded our high expectations. Greg's intimate knowledge of the courses, hotels and sights meant that we had fun working with him on the development of the trip & the pleasure of a 'no hassles' experience when we got there. It was well planned & cost-effective. We were so satisfied that we have used Greg to organize trips we are taking to the USA and also to England."

"Global Golf has organised two trips for me - both to the UK and both were outstanding. Global Golf's ability to access the right courses, provide strong local knowledge of where to go; where to stay and what to see is a hallmark of their service offering. I am already looking forward to my next golfing adventure and would have no hesitation in recommending Greg and his team."

"I did Global Golf's 2010 British Open tour with a group from the Kew Golf Club and had the most fantastic time. The organisation was first class and the program maximised the opportunities to play on some of the best courses in the UK."

"I was thrilled to join up with Andrew Weir's Kew GC tour to the US and The Masters in April, 2011. The playing highlights for me were the games at Harbour Town and the Ocean Course at Kiawah Island. They were that rare combination of course, caddie, weather and playing partners and I certainly remember those games very fondly. I also enjoyed the "new" Pinehurst No 2 very much and as well as number 7. Our three days at The Masters was amazing and I now understand why people say it is one of the best sporting events in the world. It was also good to soak up a bit of the US other than golf by spending some time in Charleston. Overall, the trip was an absolutely fantastic experience and something that I will cherish for the rest of my life. If you want to quote me ("that was the best golfing experience of my life") to anyone considering going on one of your tours, please feel free."

"I have been fortunate to have Greg as my adviser and organiser on two golf tours to the UK. Greg's happy disposition belies his incredible attention to detail and his absolute commitment to ensuring that all arrangements actually work. Greg's contacts were evident everywhere and he has obviously built up an impressive array of relationships with clubs and hotels. I also gather he was also able to get us onto courses that would not normally be available to the public. Greg also arranged a tour for me involving one of my key clients. We played St Andrews Old, Carnoustie and Kingsbarns. Greg even organised the ballot for the Old Course! Everything worked brilliantly. I travel a lot for business. Based on that experience, I think Greg's services are very cost effective. I work in a service industry. When service is good it should be applauded. Greg's service is great!"