The Barnbougle Cottages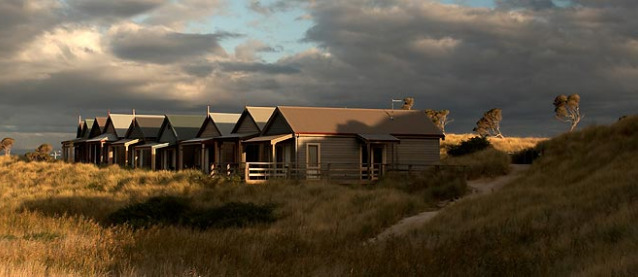 With dramatic golf course views, the Barnbougle cottages are reminiscent of the iconic beach boxes at Brighton. Designed specifically for a foursome of golfers, with two rooms and a modern bathroom, the patio is the best place to relax and take in the breathtaking sea views as well as golf course vistas. The Dune top villa consists of 4 executive bedrooms each with ensuite, well appointed kitchen, open plan dining and lounge with large screen plasma, opening onto a deck that has un-interrupted views of the course, beach and pastoral landscapes.
Only a short stroll to the clubhouse and the first tee, as a guest you have easy access to a welcoming restaurant, snack bar and lounge. Offering the unique charm and style of the Tasmanian northeast, all rooms feature the comfort and services you would expected in a top golfing destination.
The Restaurant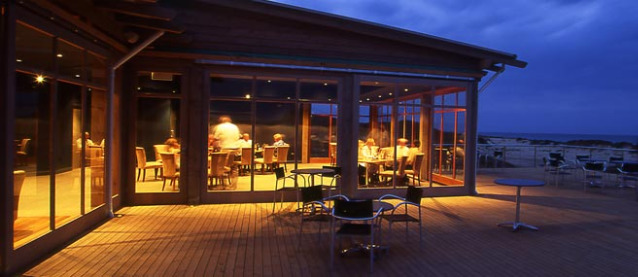 Providing a casual resort style restaurant, gourmet local foods and those home style favourites, dining at Barnbougle Dunes is a relaxed experience. The delicious menu includes a large selection of traditional favourites along with chef's own specialties. The restaurant serves breakfast, lunch and dinner daily.
The Winery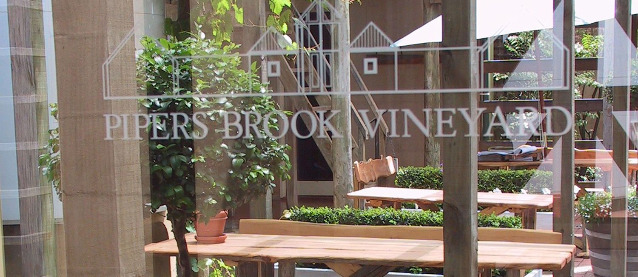 Pipers Brook is an absolute must-visit for wine lovers - it's a wonderful winery, architecturally and functionally, set in a picture book vineyard. You could be on one of the great French estates. The wines are superb, the tasting rooms and gift shop are the best in the state and there is an excellent winery café. The vineyard is now approaching 30 years old and the wines are complex and simply world class. The Chardonnay and Riesling both feature in Langton's Classification of Distinguished Australian wine and the sparkling wine "Pirie" is increasingly being compared (favourably) to Champagne.