The Hotels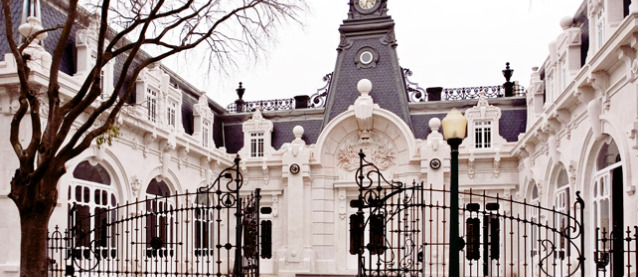 Pestana Palace, Lisbon
The Pestana Palace Hotel is a stunning example of Lisbon period architecture at its finest. This remarkable Lisbon Palace has been sensitively restored to its former glory and now offers guests an unrivalled standard of comfort and luxury with all the amenities one would expect from a quality Lisbon hotel in the 21st Century. The Pestana Palace Hotel is now listed as a national monument drawing attention from many visitors in the area. Pestana Palace Hotel is also a member of the prestigious 'Leading Hotels of the World'.
Guests can enjoy an unsurpassable level of comfort when staying in The Pestana Palace Hotel. Rooms are elegantly decorated combining many original room features and furniture with state of the art room facilities to make your stay as pleasant as possible. 173 standard rooms are available in singles and doubles, while 17 executive suites provide ideal accommodation for the business traveller. 4 Royal suite are available fro guests who want to experience regal-style accommodation! The Pestana Palace Hotel has a contemporary yet subtle accommodation wing which has been awarded the international 'MIPIM' prize.
Sea Cloud II
In February 2001 the Sea Cloud II turned fantasy into reality: Like no other ship, she combines the timeless elegance of windjammers of the past with the highest safety standards and the luxurious comfort of modern cruise ships. Sailing romantics will be fascinated while on board, where the 32,150 sq. feet of sails is set by hand – just as on her legendary sister ship, the Sea Cloud. When designing the Sea Cloud II, the luxurious and timeless ambiance of her legendary sister ship was the standard. The cabins and suites have the richest fabrics, woods and accessories. Fine furniture ensures very comfortable living. The marble baths are nostalgically trimmed with golden fixtures and inlays.
Accommodating only 94 passengers, Sea Cloud II lets you indulge in the personalized care lavished by 60 crew members. Enjoy being one of the few, rather than one of many. With 47 cabins on her three decks, all with marble bathrooms, Sea Cloud II exceeds the expectations of even the most demanding ocean traveler. Deluxe outside cabins, Junior Suites and the two grand Owner's Suites embody elegance and luxury. Down to the smallest detail, your private vessel radiates style and comfort. Sea Cloud II was created by perfectionists for perfectionists. Sea Cloud II provides fully equipped cabins with all modern amenities such as direct dial telephone, connection for laptop computer use, daily refreshed mini-bar free of charge, air conditioning with individual temperature and air flow control. All cabins are elegantly appointed and unusually spacious. The combination of the selected materials and textures create a warm and welcoming atmosphere.